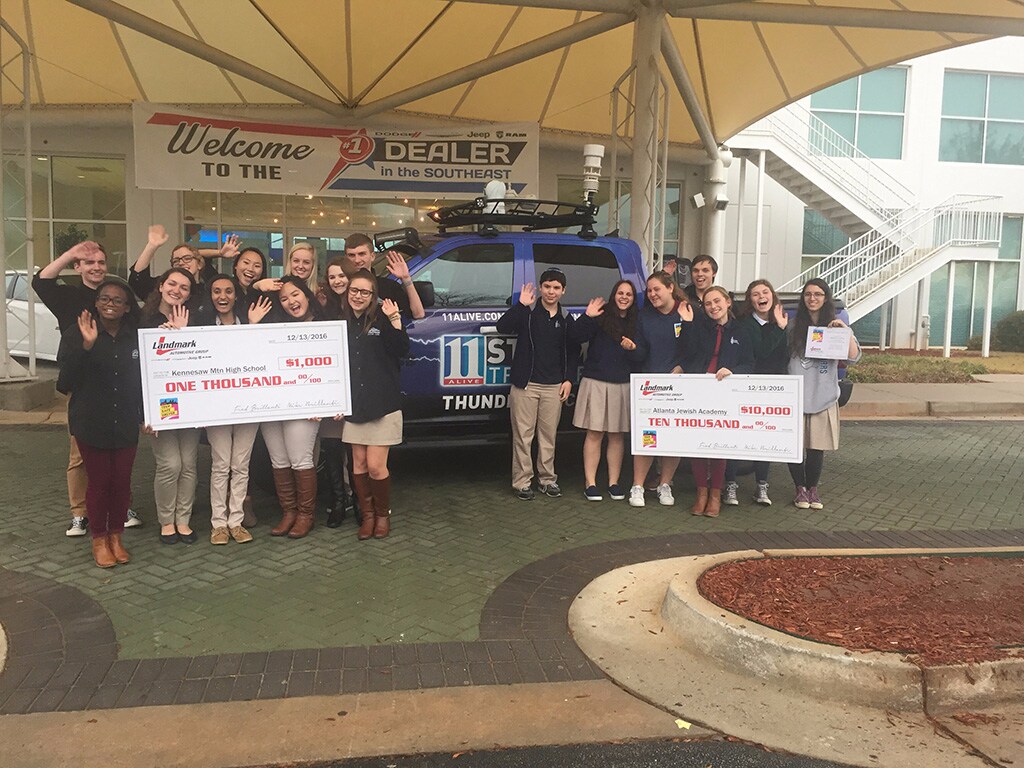 Our team at Landmark Automotive Group is proud to award this year's Landmark Teen Safe Driver Campaign winner, Atlanta Jewish Academy, $10,000 for having the most safe driving pledges of 2016. The runner-up, Kennesaw Mountain High School was awarded $1,000. The campaign, which began in August, has generated thousands of pledges and influenced countless drivers across Atlanta. 
The Landmark Teen Safe Driver Campaign was established in order to encourage the students, teachers and parents of Atlanta to practice safe driving measures, like wearing a seatbelt, not texting while driving and focusing on the road. All pledging takes place on
ATLSafeDriver.com
. 
"This campaign was huge for our community. We wanted to encourage teen drivers to practice safer driving skills and we are thrilled to have seen this movement grow throughout the entire Atlanta region. This will definitely be a continued effort from our establishment," stated Fred Brillanti of Landmark Automotive Group. 
Both schools were invited to Landmark Morrow for the announcement, where Mike Brillanti and Fred Brillanti presented the checks. 
Landmark Automotive Group is happy to be a part of the effort to promote safe driving and encourage teens to utilize safe driving skills before they get behind the wheel. Be sure to check out the pledge with your teen at
ATLSafeDriver.com
!